Thousands of enterprise IT organizations rely on XenDesktop and XenApp - both from Citrix - for application and desktop virtualization.
These leading services give IT the ability to provide virtual desktop and virtual application delivery to users on any device. They provide flexibility, security, and control for companies with highly mobile workforces that handle sensitive or business critical data on all kinds of devices on the go.
The foundation of these Citrix solutions is the Independent Computing Architecture (ICA) protocol.
Independent Computing Architecture (ICA):
a protocol developed by Citrix Systems in which data is passed between server and clients in a specific way. The protocol allows Windows applications to be run on a server and for supported clients to gain access to those applications. Disadvantages of ICA generally stem from network latency issues.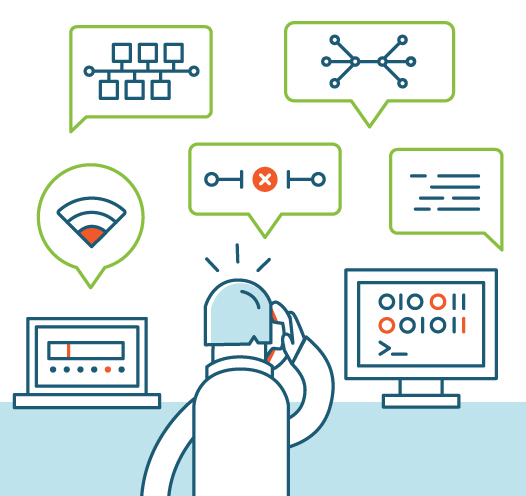 Citrix Monitoring...a Layered Challenge
To really effectively monitor Citrix in real-time, you can't rely exclusively on agents, and you can't look only at Citrix. Every layer of infrastructure, software, and hardware in a Citrix environment can affect application delivery speeds and reliability. You need to see all of that.
Unless, of course, you like users who complain of performance issues and IT teams that receive late night calls of outages or latency.
Enter ExtraHop's Citrix Monitoring Approach
ExtraHop has developed real-time monitoring of ICA and transaction analysis. This specific module for the IT Operations Analytics platform from ExtraHop - verified as "Citrix Ready" - is an agentless, real-time monitoring tool that provides comprehensive analysis of ICA transactions.
ExtraHop's real-time Citrix monitoring is a perfect compliment to Citrix's in-house monitoring solution: HDX Insight. Since HDX Insight requires another Citrix technology, NetScaler, to be present, it is not a complete solution for all environments. ExtraHop provides the added visibility into every layer, inside or outside NetScaler's purview.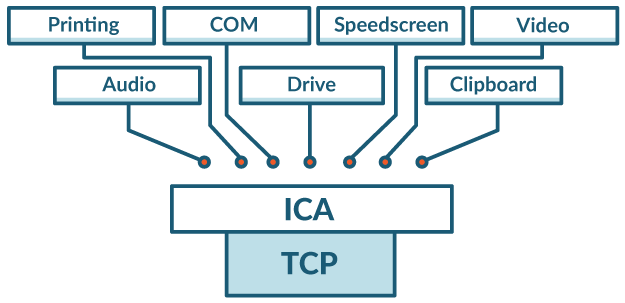 6 Vital Factors for Choosing a VDI Monitoring Solution
Read advice from Citrix-expert Gabe Knuth (of TechTarget) on how to choose the right VDI monitoring solution for your environment.
The Benefits of Real-Time
The advantages of having a real-time Citrix monitoring service are numerous. The following scenarios fall under benefits of of why agentless, real-time monitoring is a better approach than agent-based tools:
Proactive
Address potential problems with early-warning alerts for anomalous behavior
Segmentation
Break out metrics by user. Additionally, look at metrics by session or even by client type (including Windows, Mac, Android, and iOS)
Bandwidth
Identify bandwidth-intensive activity as it's happening. Get this visibility, segmented by application and virtual channel
Use Cases for Real-Time Monitoring
While real-time Citrix monitoring would benefit all IT teams who are using XenDesktop or XenApp for VDI, the following verticals critically need a real-time view of what is happening on their networks:
Healthcare providers
Government agencies
Professional services firms
Any organization with a distributed, mobile workforce
Use Case: Healthcare
One example of how a real-time view into Citrix monitoring identified issues efficiently is a research hospital that deployed ExtraHop's VDI module.
Nurses and doctors logging into their virtual desktops were seeing extremely slow login times at around 8:30 a.m. every morning. A hospital is not the type of organization that can simply 'deal with' slow logins and performance.
The hospital's IT team had tried to solve the login problem for months without success. The CIO described this login problem as a 'ghost in the machine;' something was impeding performance, but they couldn't track down what it was.
After deploying ExtraHop's VDI module, they quickly pinpointed the problem:
2 gigabytes of images in a one user's My Pictures folder.
This one item - a folder containing images from one user - was reloaded every single time the user logged in, causing a multitude of issues for all the other users. Removing the images solved the problem.
After ExtraHop found the 'ghost' in my VDI machine in a matter of hours, I was a believer. ExtraHop is the only solution that provides visibility into Citrix VDI, as well as the entire network, database, and storage infrastructure that it depends on. If you're going to do VDI, don't do it without ExtraHop.
Wes Wright
CIO
Seattle Children's Hospital
Make IT's Job Easier
With ExtraHop's VDI module, Citrix monitoring moves from a reactive process to a proactive one. Get end-to-end, real-time visibility into HTTP, LDAP, and iSCSI transactions that are happening anywhere on your network.
Take charge of your Citrix monitoring process - in real time. Provision a few VDI environments in a matter of minutes using a real-time Citrix monitoring appliance.